Use this form to find the location of plots within our cemetery. For an overview just enter a common last name to see how it fuctions.It will show the cemetery divisions and a specific plot. Be sure to check alternate spelling of names. Database will give name, date of death, and location.
Interment Records
Interment Records

Cemetery Aerial View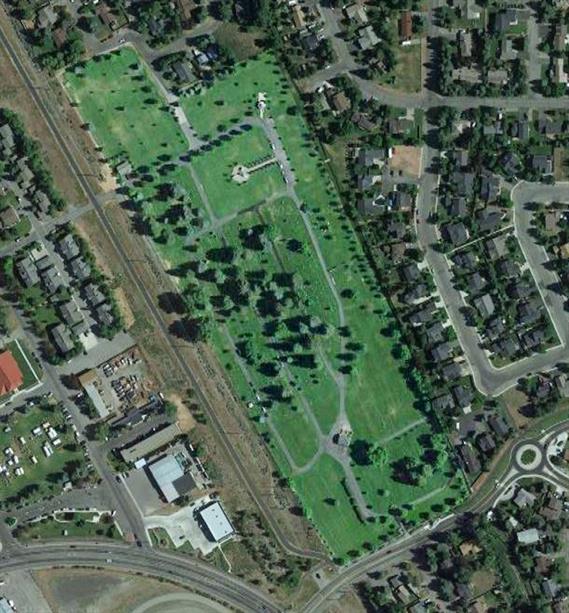 Curve at bottom left corner is top of airport in Hailey.
Bike path parallels cemetery on the left.

RECORDS ARE BEST VIEWED WITH INTERNET EXPLORER / EDGE BROWSERS